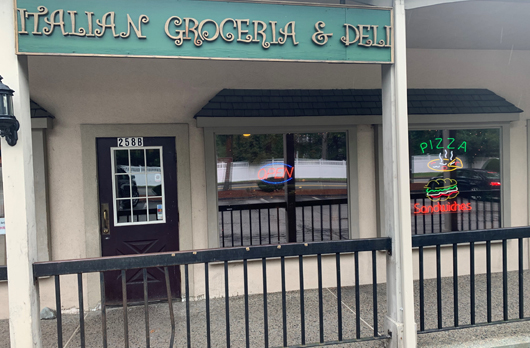 Welcome to


Italian Groceria
offers a wide variety of pasta, pizza, burgers and more. We offer over 80 gourmet sandwiches to please every taste! Try our scrumptious Mac & Cheese, our homemade soups or a healthy salad. We have something for everyone.
Take a break from cooking and take home one of our Homemade Meals or Dinner Specials. We can also cater your next meeting or event.
We look forward to serving you.